Arrival of the first lot of electronic devices for students in Cyprus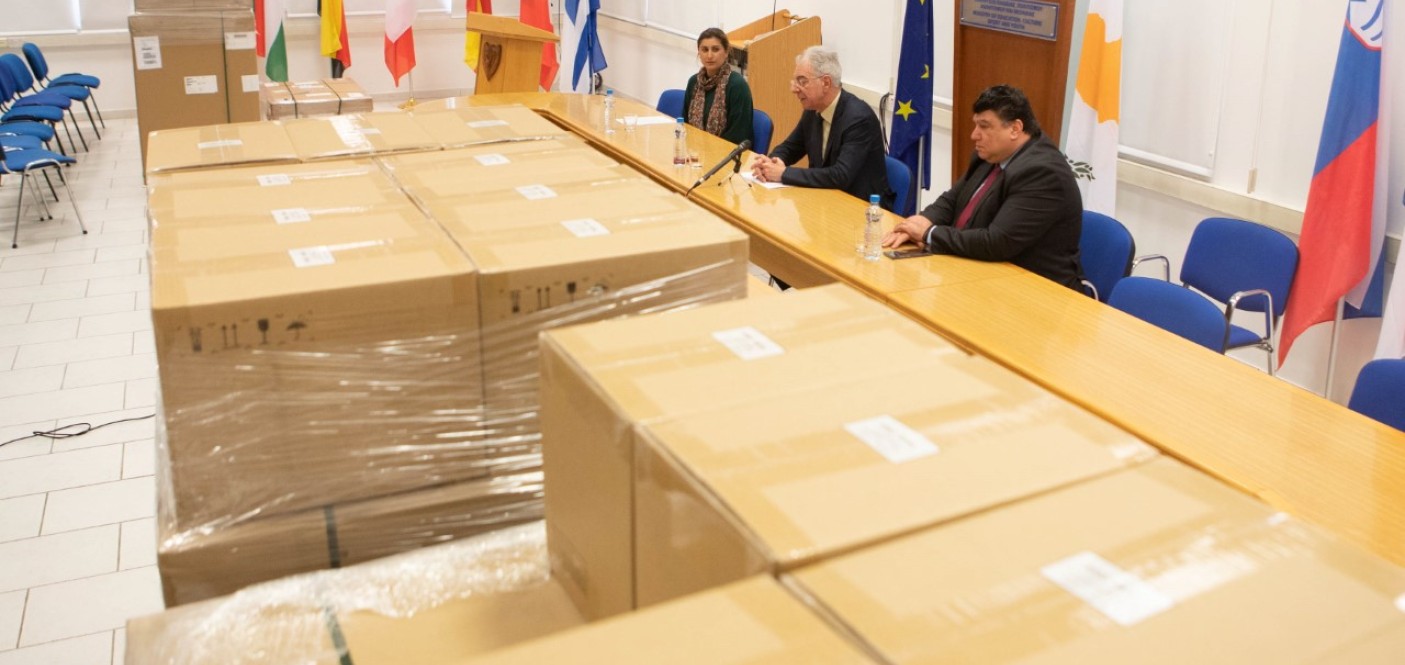 "Hope For Children" CRC Policy Center received today the first big lot of new electronic equipment for the students in need at secondary education in Cyprus. The equipment was received in the presence of the Minister of Education, Mr. Prodromos Prodromou and the Deputy Director of Humanitarian Division, Ms. Andria Agkastiniotou.
Specifically, the Organization received 2.000 tablets which will be delivered through the Ministry of Education the soonest possible to several school units, in order to reach the secondary education students in need in Cyprus. For this initiative, Hope For Children has dedicated the amount of 300,000 euros aiming to help children to take part in distance-learning and to reinforce their access to education.
"Hope For Children" CRC Policy Center wishes all students all the best with their school performance, even if the classes are to be attended remotely. Every action which is going to contribute to the personal and educational development of the children is important, as children's well-being is a part of the mission of the Organization's humanitarian programs.
Finally, Hope For Children invites companies, stakeholders, organizations and organized groups that wish to contribute to this campaign for the children in Cyprus, to get in contact in order to contribute to this great effort which aims to bring all children closer to education at these difficult times.
Whoever interested to support may contact Hope For Children at 22504630 or at vorka.i@uncrcpc.org